Why consider a step-through tub opening?
Many people with mobility issues find it difficult and even dangerous to try and step up and over their existing bathtub.  This can be increasingly difficult as we age.
Up till now the only alternative was costly, time-consuming and disruptive whole-bathroom renovations.  Even the seemingly simple act of replacing a tub with a shower stall can be difficult, costly and can put your bathroom out of commission for possibly weeks or longer.
A simple, fast and affordable alternative is a Step Through opening in your existing tub!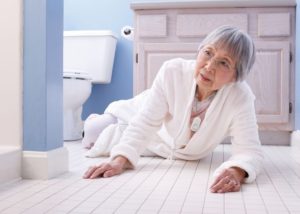 DON'T WAIT FOR THIS TO HAPPEN TO YOU!
We have four attractive options that will fit almost any style or size of tub!  They are: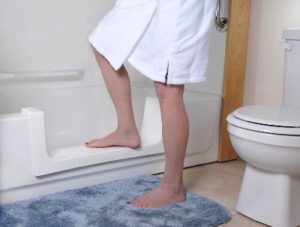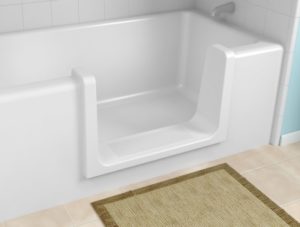 The CleanCut Step™ is not only our lowest cost option but also fits your existing acrylic, fiberglass, steel or cast iron bathtub. We simply cut out a section of your existing bathtub and custom fit the resulting opening with the CleanCut Step™.  This option is available in either white or beige.
The CleanCut Ultra-Low™ offers our deepest opening. This tub cutout conversion is specifically designed for deeper acrylic or fiberglass bathtubs. With a 13.75-inch depth opening, it's the deepest bathtub cutout in the industry. Ask us if the CleanCut Ultra-Low™ kit is right for your bathtub.  This option is available in either white or beige.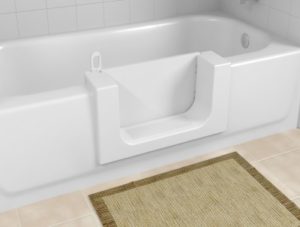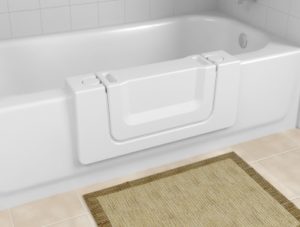 The CleanCut Door™ offers the best of both worlds. Not only does the CleanCut Door™ give you easier and safer shower access, it also allows you to have a full bath. When ordering you can specify if you want your door hinges on the right or the left-hand side. This tub cutout conversion will remove 8.5 inches from the top of your tub!  Available in white only.
The CleanCut Convertible™ is a unique bathtub accessibility product that allows you to either have a step-in shower, or a full bath. The removable easy to use water-tight plug can be stored away and re-installed in only seconds when you or other family members decide to have a relaxing bath. The CleanCut Convertible™ tub cutout also provides a full 18.75-inch-wide opening!  Available in white only.
For complete peace of mind – call us today for a free in-home estimate!
250-812-7626
Serving Vancouver Island, BC from Victoria to Nanaimo